Finding and hiring warehouse staff is like a full-time job in and of itself. Warehouse workers need to have a special set of manual labour skills and experience to ensure that they're suitable for the job. Regardless of the position you're hiring for, you need to make sure that you're making good hiring choices. Bad hires aren't just a waste of time and money; they can also increase your company's turnaround rate, which doesn't bode well for your organization.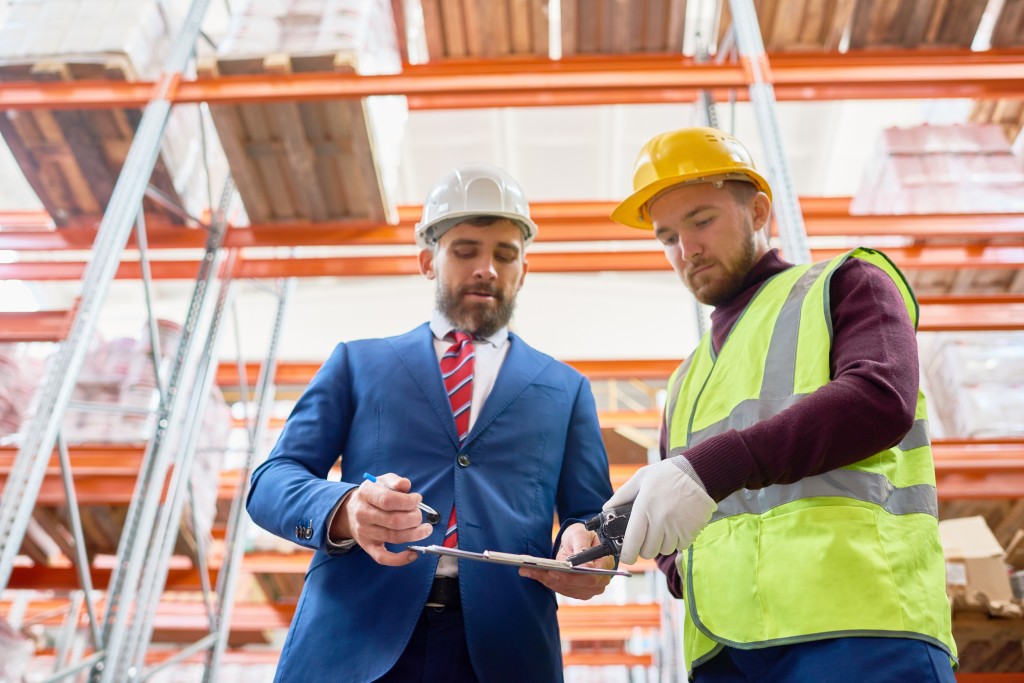 As a warehouse manager, you have enough tasks on your plate. Let the hiring experts at a dedicated warehouse staffing agency in Toronto and the GTA connect you with highly skilled workers who can meet and exceed your expectations.
Why Should You Use a Warehouse Staffing Agency in the GTA?
Warehouse staffing agencies in the GTA have the time, resources, and knowledge to match your company with highly skilled warehouse workers that can meet your specific needs. Whether you're looking to fill entry level or higher up positions in your organization, warehouse staffing agencies have access to a widespread database and vast networks of experienced workers that are eager to work in a fast-paced environment that operates like a well-oiled machine. 
Working with a reputable warehouse staffing agency in Toronto, Brampton, Mississauga, and the rest of the GTA can save you a lot of time, money, and stress by simplifying the hiring process as much as possible.
What Is a Warehouse Staffing Agency and What Do They Do?
The role of a warehouse staffing agency is to use their extensive resources to find, recruit, and manage talent on behalf of the organizations they represent. Qualified warehouse staffing agents have specialized skills that aid in the search and recruitment of highly skilled warehouse workers. The goal is to find viable warehouse candidates that are not only capable of filling the job description of the available role, but that are willing to go above and beyond to meet company expectations on a regular basis.
Warehouse staffing agencies are responsible for creating effective job postings, responding to job inquiries, reviewing job applications (including resumes and cover letters), contacting potential candidates, scheduling interviews, conducting interviews, screening candidates, and so much more. Professional warehouse staffing recruiters create custom-tailored screening processes that work within the parameters of your company's unique hiring process to guarantee that only the top candidates make it through to the final round. If you also need help establishing a suitable hiring process for your organization or fine-tuning your existing one, then warehouse staffing agencies can do that as well.
The Benefits of Hiring a Warehouse Staffing Agency
Warehouse staffing agencies offer a tremendous amount of support and expertise that can help you make excellent hiring decisions. This is especially helpful in times of economic downturn. It can take some of the pressure off of managing a warehouse, especially if you're understaffed and feeling overwhelmed due to a high influx of applications and need to make a hiring decision quickly.
Warehouse Recruiting Experts Improve Hiring Quality
Warehouse staffing agencies have access to detailed and consistently updated candidate databases. They can put you in direct contact with top talent in your industry and ensure that each candidate is thoroughly screened to increase your chances of making a good hire.
They Can Quickly Replace Employees That Didn't Work Out
Sometimes, candidates that look good on paper don't always work out in reality. Even some of the best recruitment agencies in the country can make hiring mistakes. But the good news is that this is incredibly rare as staffing agencies typically have a stringent pre-screening and screening process for candidates. In the rare event that a candidate doesn't work out for whatever reason, warehouse staffing agencies can quickly and easily replace them with someone more qualified.
Warehouse Staffing Agencies Have a Widespread Network of Qualified Candidates
This point can't be stressed enough. Warehouse candidates keep a detailed and updated database of qualified candidates that are experienced enough to fill a variety of roles in your organization. From low level positions like a packing associate to higher up positions like warehouse managers and liaisons, warehouse staffing agencies have you covered.
Reduce the Risk of Bad Hires and Save Money
Bad hires happen from time to time. Mistakes can easily be made, especially when you're a busy warehouse manager who just needs to quickly fill a position in your organization. When you work with a dedicated warehouse staffing agency, however, their sole focus is to find you highly skilled and qualified candidates that are a perfect match for your organization. This reduces the risk of making bad hires that increase your turnaround rate and can save you money in the long run.
Factors to Consider when Choosing a Warehouse Staffing Agency
Every employer has a unique set of standards when it comes to hiring employees to fill certain roles. While there are certain industry standards that need to be followed, your organization has a unique workflow and demands that also need to be met. For that reason, it's important to choose a warehouse staffing agency in Toronto and the GTA that understands your unique needs and aligns with your company values. 
Ask yourself the following questions:
What type of warehouse talent are you looking for? Which specific positions do you need to fill? Does the warehouse staffing agency specialize in that specific field?

Do you need temporary or permanent hires? This will determine your hiring budget as well as the type of benefits and pay you're able to offer a candidate. 

How well do their recruitment techniques complement yours? A reputable warehouse staffing agency should be able to analyze your current hiring process to identify potential inefficiencies and come up with time- and cost-saving solutions to make it more efficient for your business. 

What is their screening process like? Recruitment agencies should conduct a thorough vetting and screening process to guarantee that only the best candidates are considered for the job. 

What additional support services do they provide? At the end of the day recruitment and staffing agencies are there to help you through the hiring process. Therefore, they should be available to answer your questions and provide additional support whenever you need it. 

Is their communication clear and transparent? Transparency and clear communication are vital benchmarks of a strong business relationship that's based on trust. You need to be able to trust the staffing agency you choose because they play a key role in the candidates you hire to work for you. 
Hire Resolve Recruit Inc. for Warehouse Staffing Solutions in Toronto, Brampton, and Mississauga
For over 20 years, Resolve Recruit Inc. has built a reputation for being one of the top warehouse staffing agencies in the GTA. We've matched hundreds of employers with ideal candidates that have gone on to build successful careers in their industries. Contact us today to learn about our warehouse staffing solutions and processes.