Preparing for a job interview can be difficult, especially when everyone you ask for advice has a different set of job interview tips and questions to offer. There are many things that you know you should do when going for an interview: be early, dress appropriately, wear neutral colors, and the list goes on. But does anyone know what you shouldn't do during your interview? There are definitely some do's and don'ts when it comes to acing an interview and scoring the job of your dreams. Check out this list of interview tips to learn about the six interview tips for what you should never say during an interview:
Anything Negative about Your Previous Employers
Chances are there will be job interview questions that you'll be asked about former positions. Refrain from bad mouthing your previous employer even if your experience was unpleasant, and try to focus on the positive. Instead of complaining about things you weren`t happy with, remain neutral and positive, and focus on what you`ve learned and can bring to the table in your new position. The last thing you want to do is leave your prospective employer with the impression that you're a negative person or have a bad attitude.
Use of Filler Words
Job interview anxiety may cause you to stumble on your answers and need to rely on filler words. However, you should avoid using filler words like "like" and "um" altogether. Candidates usually use these words to buy more time when figuring out what their ideal answer would be to the question they've been asked. Don't be afraid to take a second to gather your thoughts before you begin speaking. Or better yet, having an answer ready to go without using filler words will make you come across as prepared and like a great communicator.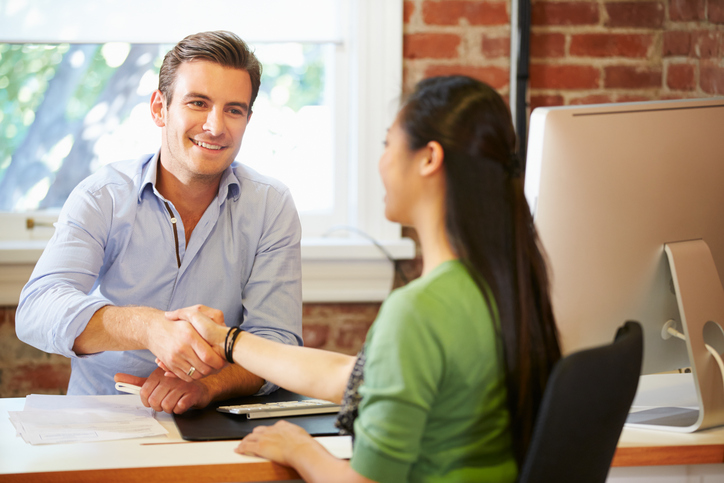 "I Don't Have Any Questions"
When making preparations for a job interview, always have a few questions about the position ready. Interviewers typically leave a few minutes at the end of each interview to allow the candidate to ask any question they may have. If you don't have any questions about the position you're up for, the employer make take that as you not taking a real interest in the job, or they might suspect that you don't have any real standards that need to be met. Always have a few questions prepared for every interview you attend; it's best if these questions are specific to the company and job you're interviewing for.
Regarding Leave Policy
It's not a good idea to ask about the annual leave and sickness policy of a company before you've even gotten the job. Asking questions about vacation time and paid sick leave may cause the employer to question your work ethic and level of motivation.
Having Other Job Offers
Having confidence is key, but you don`t want to come off as arrogant. Throwing it out there that you`re currently fielding other offers may come off as cocky and put a bad taste in your potential employer`s mouth. Don`t be afraid to highlight your qualifications and abilities, but remember to also be humble.
Never Tell Them You Are Nervous
Nervousness before an interview is completely normal, and being nervous during the job interview is also totally normal; however, the last thing you want to do is tell your prospective employer how anxious for your job interview you really are. It might make you come off as insecure or lacking in confidence, which are traits that aren't usually desirable in potential employees.
Resolve Recruit is a leading employment agency in Mississauga, Ontario, matching top employers with qualified candidates across the GTA. Our recruitment specialists will do the legwork for you, and find the perfect opportunity to suit all your needs. Contact us today to get started!