Customer service and call center jobs can be challenging. It takes a special set of professional and personal skills to be able to successfully connect with people through a screen or telephone and provide them with exceptional customer service solutions. When most people think of a call center, they picture a large room full of rows upon rows of cubicles set up with office equipment and customer service employees with earpieces on gabbing away on the phone and typing at lightning speed on their computers.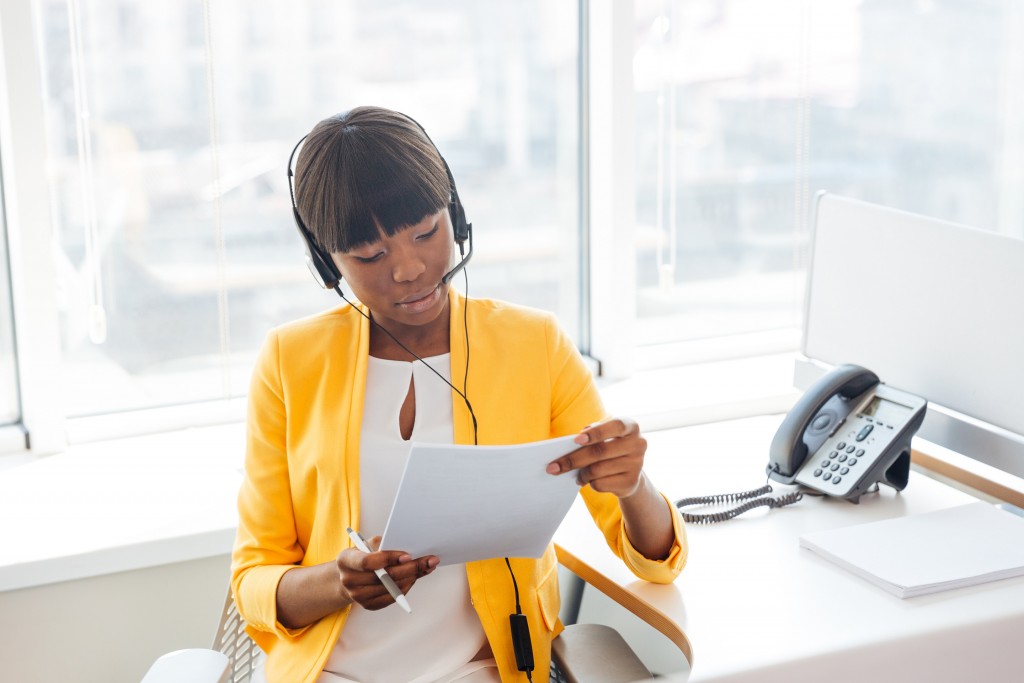 But there's so much more to it than that. As the saying goes, it takes a village of highly qualified and experienced professionals to successfully manage and operate a call center. Keep reading to learn everything you need to know about the different types of call center jobs and the role each person plays in the grand scheme of things.
What Are Some Common Call Center Jobs?
Call centers are responsible for handling large volumes of customer communications on behalf of the companies and brands they represent. They're comprised of a team of highly skilled individuals who must work cohesively to reach a common goal: providing top-notch customer service while simultaneously maintaining a positive and strong company culture. 
Communication methods can include traditional inbound and outbound phone calls, emails, live chat, and even instant messaging on various social media platforms. Of course, it takes a team of professionals to ensure the smooth operations of any call center. Here is a list of some of the most common call center jobs that are currently available: 
Call center supervisor

Call center manager

Call center representative
One of the main perks of working for a modern-day call center is that state-of-the-art technology has made it possible for employees to work from anywhere in the world. Many call center representatives are even empowered to work from home, which was a huge bonus during the pandemic. 
What Are the Duties and Responsibilities of Call Center Supervisors?
Call center supervisors are the captain of the entire ship. They do all of the hiring and firing in the organization. Supervisors have a hard job because they often have to make tough but fair judgments regarding the people they hire to work for them. Part of being a supervisor entails encouraging and inspiring people to always bring their A-game to work. 
Here's a breakdown of what call center supervisors do:
Hire and train call center staff including managers and representatives

Make sure representatives are prepared in answering customer questions and handling conflicts

Ensure agents have all of the tools, resources, and equipment they need to do their jobs

Provide support for customer service representatives by answering their questions and helping them with difficult customer interactions

Identify organizational and operational inefficiencies or issues and provide well-informed solutions

Complete operational and analytical reports to update company databases
Supervisors are leadership roles that are critical to the success of any organization. A strong leader doesn't look down on their employees or belittle them for making a mistake. Instead, a strong leader encourages their employees to ask questions and provides additional training or support when it's needed. 
What Are the Duties and Responsibilities of Call Center Managers?
Second in command is the call center manager. The role of the manager is somewhat similar to that of the supervisor, only it's a little more nuanced. Mangers are responsible for overseeing the entire call center operation in addition to implementing customer service quality control standards amongst representatives. 
Here's what a general job description for call center managers might entail:
Provide training, leadership, and coaching to all call center representatives when the supervisor is busy or performing other tasks

Supervise daily and routine operations

Complete analytics and set daily, weekly, monthly, and annual team goals

Incentivize representatives to work hard, be productive, and reach their sales goals

Manage, upgrade, and update customer service databases

Act as a liaison between customer service representatives and supervisors
Call center managers are mostly responsible for keeping representatives engaged and up to speed on everything that's going on in the organization. Excellent managerial skills and experience are highly coveted qualifications in any industry. The ability to manage an entire team while maintaining a positive workplace culture and employee morale is a rare trait, so it's important to appreciate it when you've found it. 
What Are the Duties and Responsibilities of Call Center Representatives?
Call center representatives are on the front lines when it comes to providing customer service. In some regards, they're the face of the company they represent or at least, the main point of contact. As a call center representative, it's important to maintain a calm demeanour in the face of adversity and when placed in stressful situations. Call center agents need to have somewhat of a thick skin, but they should also be able to deescalate potentially hostile customer interactions. 
Time management, organization, and technical skills are also a must. 
Here are some of the duties and responsibilities of call center representatives:
Handle inbound and outbound customer service telephone calls

Assist customers via email, live chat, and instant messaging

Upsell and cross-sell products and services at every opportunity

Keep updated records of customer information

Process transactions over the phone and other mediums

Provide excellent customer service 
Regardless of the platform, customer service agents are the first and last point of contact customers have with your business. They need to be highly trained in executing various customer service strategies and protocols that pertain to the specific businesses they represent.
Hire a Call Center Recruitment Agency in Toronto
You might think that good help is hard to find, but at Resolve Recruit Inc., we know from experience that the opposite is true. We specialize in call center recruitment of all types, whether you're looking for top talent to fill supervisor, managerial, or representative roles. As a leading name in call center recruitment in Toronto and the GTA for over 20 years, we've created countless perfect matches between top-tier candidates and employers. Contact us today to learn more.