Having another language under your belt is a definite employment asset. The Greater Toronto Area (GTA) is filled with so many people with various backgrounds, and therefore so much of the area's economy is driven by multi-lingual communication.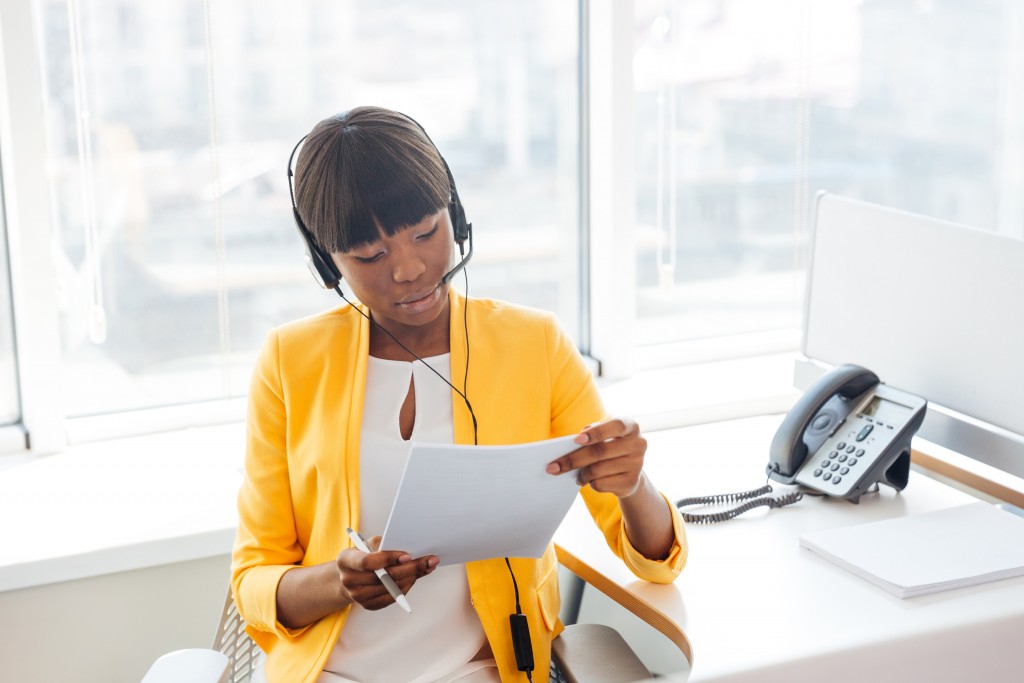 One particular bilingual job in Toronto that is in-demand right now is the role of a bilingual order management representative. A bilingual order management representative is sometimes a jack-of-all-trades. They offer support to clients who have purchased goods from various e-commerce businesses. 
Here's what you need to know about this lucrative career path.
Skills Required for Bilingual Order Management Representatives
Bilingual order management representatives have a few key talents. Along with the obvious soft skills like strong organization abilities and politeness with the public, they also generally require the following hard skills.
Language Skills
As the job title suggests, bilingual order management representatives need to be fluent in a second language. Since so many e-commerce businesses have global audiences, not all customers are able to communicate in English alone. The good news is that there is demand for so many second languages out there: Farsi, French, Spanish, Portuguese, Punjabi…the list goes on.
Customer Service
Dealing with the public is integral to bilingual order management responsibilities. Period. It's not always pleasant either. Orders get lost or updates aren't issued, so clients often phone in angry. It's just part of the role that requires patience. Most bilingual order representatives get some training or support from their superiors, however, for those times when there is a customer service issue.
Order Entry
Details, details, details: taking down the correct client information, making sure it's updated correctly in the computer database, and getting each order correct so clients receive what they've paid for is imperative. Without good order entry, the order itself becomes a nightmare to expediate.
Logistics
Bilingual order professionals most often have access to high-grade tracking software. You can get access to where in the world a client's order is with a few mouse clicks. If you're doing order management, you'll be able to tell the client the whereabouts of their order and, specifically, how long the order will take to reach their front door.
Customer Orders
Each customer order is specific, and some are much more detailed than others, with long lists of products being shipped from various global areas. Be ready to have to process each order individually and have an eye to spot where input errors might have arisen.
Data Entry
With bilingual order representatives, computers and keyboarding are a huge part of the job. Being swift on the keyboard where you can input data fast and error-free is a strong skill. You have to often work at a fast pace, so data entry must be done and done well.
High Volume
There will days as a bilingual order professional that you'll be busy. Very busy. Think holiday periods when people are doing a lot of purchasing. You have to be ready for the landslide of work and be organized to complete all tasks methodically while on the clock.
The Roles and Responsibilities of Bilingual Order Representatives
Along with the aforementioned skills, bilingual order representatives have very specific responsibilities that are common throughout the industry. These include the following:
Manage Incoming Orders
Again, a lot of orders come in, and as a representative, you often have to manage a group of them, often by language type, location, jurisdiction, etc. Therefore, you have be ready to manage a group of orders that arise all at once.
Validate and Process of Returns for Credits
Products occasionally wind up damaged, so it's logical that clients will want a credit or exchange made. Most fulfillment firms have return policies in place, but it's your job to make sure those processes are completed correctly.
Analyze, Qualify, and Complete Change Order Requests
Order information can get pretty detailed and often changes have to be made. Often bilingual order representatives are responsible for opening the client files, going through a lot of data, and making the changes necessary. It requires time and a fine eye to be done properly.
Identify and Implement Creative Solutions to Resolve Issues
Arguably, this is the fun part of the job. If something goes haywire, you have to be ready to think creatively. Maybe you have to find a third-party to get a late product delivered, or perhaps you have to call a logistics coordinator to check the state of an item. Whatever the case, this keeps the job very interesting.
Work with International Logistics/Procurements
You'll get to be surrounded by people from all over the world from your desk, even if it's over Zoom or Skype. But your language abilities and communication skills will put you right in touch with logistics or procurement professionals right over the wires.
Continuous Improvement/Metrics
Like any jobs, bilingual order representatives get evaluated. Take it as a way to get better to be more skilled. Adopt suggestions by management and learn about metrics used to analyze your job, so you improve your skills and performance.
How to Become a Bilingual Order Management Representative
Since bilingual order representatives have a certain number of requirements to be considered, it's good to have some formal education behind you, for example, a high school diploma, bachelor's degree, etc. Experience working in customer service is also preferred. Proof of your language abilities is a plus. If you note it on your resume, you may be asked to demonstrate your skills to hiring parties.
Contact Resolve Recruit Inc. to Learn More About This Job Path
If becoming a bilingual order representative or seeking another bilingual job in Toronto appeals to you, Resolve Recruit Inc. is here to help. We work with clients across the GTA constantly seeking bilingual professionals and can help you get started with the process of application.
We can also help employers craft well-written job postings that highlight the skills and experience level they're looking for to attract the right potential candidates. Contact us today to learn more about our bilinguals career opportunities.