Regardless of whether you are looking for a temporary replacement, a new entry-level employee, or some fresh blood in management, a recruitment agency can always be of service. While it may be possible to find candidates on your own, the truth is that recruitment agencies offer benefits not possible when going it alone.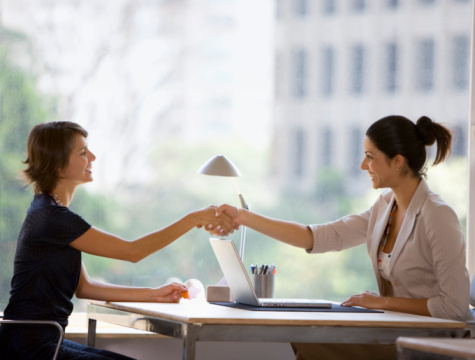 A Massive Pool of Candidates
Job postings online or in print, whether using the classifieds, Monster.com or more specialized industry sources, can only reach so many people. This is because such postings can only be found by those who are actively searching. If a candidate has stopped looking regularly for any reason, there is a risk that they will miss seeing your posting.
Recruitment agencies have access to any candidates that have registered with them. This not only includes candidates who are actively looking for work, but those who may have already found employment. Not everyone gets their dream job right away and many people may temporarily settle for something else. Recruitment agencies, however, still have these preferences on file and can alert these people when positions that suit their interests become available. Using a recruitment agency, therefore, means you have access to more eager, driven candidates than by other means.
Outsourced Screening Saves Time
Posting a job opening means getting applications. A lot of applications. There are few ways to speed up the necessary process of going over applications and resumes to determine the best candidates for a position. The alternative is to have someone else do it. Recruitment agencies serve as a gatekeeper for your business. They receive and review all applications and ensure that only the most promising candidates are forwarded to your business. This can dramatically cut down on the time spent winnowing down your options and overall it results in a smoother recruitment process.
Low Cost
Recruitment imposes costs on your business in three main ways: money spent advertising the position, time taken out of the day to go through resumes and review candidates rather than attending to other business matters, and the money spent if a prospective employee doesn't work out. For small businesses, the last two costs can be daunting.
This is why recruitment firms are so useful. As mentioned above, they take on much of the time-consuming work of filtering candidates, which means you have more time to focus on growing your business and your existing employees. Additionally, the pool of candidates that recruiters have access to means you get a much more cost-effective means of advertising the job opening. Lastly, the expertise of professional recruiters means you are more likely to get a good employee on the first try.
Resolve Recruit, Inc. is one of the leading employment agencies in the Mississauga and Toronto areas. We match skilled workers with a variety of businesses for both temporary and direct-hire positions. For more details, contact us at sales@resolverecruit.com or call (905) 568-8828.