When employers are looking to fill an opening, many rely on local recruitment services for help finding the right candidates. However, not all recruiters in Toronto are created equal, and some may be more diligent than others and more capable of putting forward candidates that are better suited to your needs. Here are some ideas on what to look out for when deciding if a local recruitment agency is the right one to use.
How Much Do They Know About Your Industry?
Every industry has its own culture, its own needs, its own lingo, and its own standards. It's important that the local recruiters in Mississauga (or any other locale) that you use are familiar enough with your industry to properly understand what kind of skills are needed. An applicant with a technical writing background is all well and good for engineering companies, but less so for a marketing firm or magazine, for instance. Recruiters need to know how to sift through quality resumes or a resume database to find the right candidates. And unless a recruiter actually knows what your company does, how can they be expected to provide a good worker?
Do They Understand Your Business Needs?
Understanding your industry is about recognizing general qualifications and expectations for the field. Understanding your business needs means paying attention to your business goals, what kind of culture your workplace has, and what is going to be expected of the new hire. Being able to meet these needs often requires paying attention to the soft skills that applicants show on paper and in person, and this will help you find someone who can mesh well with your existing staff and hit the ground running.
What Methods Do They Use to Find the Best Candidates?
Are your local recruiters primarily online or do applicants need to register in person? Is there an interview component? How is the screening done? What determines whether an applicant is forwarded to you as a potential candidate? Pay particular attention to what kind of results a staffing service says their methods can get. Hyperbole should always be taken with a grain of salt and you may run into issues if you are "guaranteed" a hire within a certain time frame. Although not true in all cases, recruiters who self-impose a time frame may become more willing to send less-than-ideal candidates as the deadline starts approaching.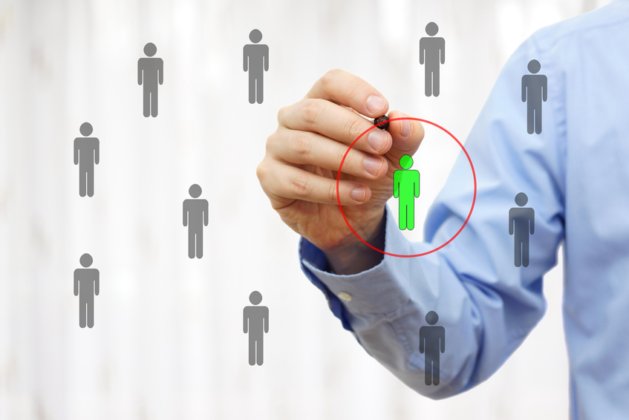 Are They Prompt and Persistent?
Local hiring can involve various levels of activity. Do your local recruiters actively search for applicants or do they simply sift through the ones that come to them? Are they responsive when you try to get status updates or make inquiries? You should never have to feel like you have no idea what the recruiters are up to. This is a service you are paying for and it is one that warrants a certain level of communication.
How Do They Charge?
There is a bit of a Goldilocks effect when paying for things like recruitment agencies. If you are quoted a price that's unusually lower than the market rate, you may end up getting exactly what you pay for. If it's oddly high, you could be getting charged excessive markup or other unnecessary costs that have no bearing on the firm's actual efficacy. Always inquire about the reason behind a price, especially if things seem too good to be true.
Check the Success Rate and Ask for References
Success rates matter more to job seekers than employers, but they are still important to inquire about. See if the agency keeps track of not only the rate at which its candidates get hired, but also how long they stay at the new position. When possible, try to speak with another company that has previously used the agency's services. They can give you an idea of what you can expect when dealing with the recruiters and tell you whether it was a good experience in the end.
Resolve Recruit is one of the leading employment agencies in the Mississauga, Brampton, and Toronto areas. We match skilled workers with recruiters for temporary and direct-hire positions across a variety of industries, with an emphasis on bilingual talent. Learn more by contacting us at sales@resolverecruit.com or call (905) 568-8500.