Getting sound financial guidance for your business is always important. This is why many companies in Toronto will decide to hire a financial advisor or recruit a financial analyst. Although there is a certain level of overlap between the skill sets and the education the two roles require, the titles definitely describe different types of positions and duties. It is important to understand how to distinguish between an analyst and an advisor (sometimes called a consultant) in order to make sure you are making the best decision for your company's needs.
Financial Analysts
A financial analyst's main role revolves around research. They examine market trends or investments but can also be used to inspect your own company. In this case, you can expect an analyst to look at financial statements, expenses, tax reports and rates, and other matters in order to provide a better picture of where you make, spend, and lose money. A financial analyst will then be able to use this collected information to make predictions about your financial future as well as propose changes. For instance, you might be encouraged to change certain investments or move towards certain booming market sectors
In short, a financial analyst will crunch the numbers, tell you what they mean and where they might be leading, and can offer suggestions for responding to or improving on what the data shows.
Financial Advisors
A financial advisor (also called a financial consultant) is a more inward-focused role. Their focus tends to be on methods of improving capital efficiency or, if applicable, maximizing shareholder value. Financial advisors can help develop budgets, offer guidance on financing big developments, or help you develop business accounts with a bank. They can also look at your books and help you find ways to save money or improve efficiency, such as by changing suppliers or adjusting hours.
In this sense, a financial advisor can be seen as helping with more personal "nuts and bolts" issues that relate to normal operations and financial matters.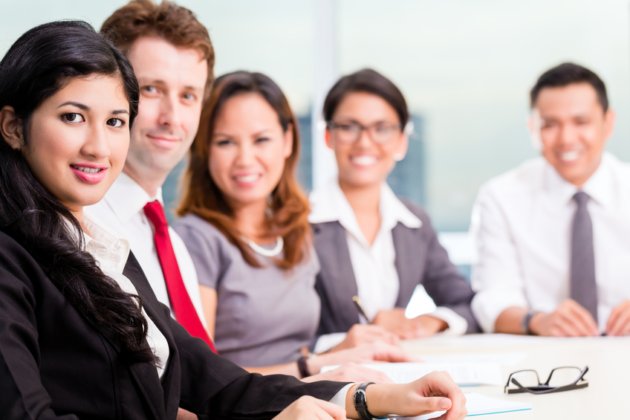 Financial Advisor vs. Financial Analyst: Which Should You Hire?
Advisors and analysts serve different functions, so the answer to the query of "Financial advisor vs. financial analyst?" will largely depend on your needs and business format. Small businesses can usually get by with just the one that suits them best, but larger companies may find themselves needing both.
A financial analyst works best if your business is actively involved in the markets, such as if you are a bank or mutual fund. Their services primarily deal with market analyses and financial projections, so smaller or newer companies may not get full value from their services.
Financial consultants are more suitable to internal matters within a business. They can be engaged to help put together deals, plan financing, and otherwise help to make sure you get the most value for your money in various endeavours. Advisors work best when targeted towards specific projects, in contrast to the more broad-scope approach of analysts.
Use Resolve Recruit for Hiring Financial Analysts and Advisors in Toronto, Mississauga, or Brampton
Resolve Recruit is one of the leading employment agencies in the Mississauga, Brampton, and Toronto areas. We match skilled financial workers with employers across a variety of industries, with an emphasis on bilingual talent. Learn more by contacting us at sales@resolverecruit.com or call (905) 568-8500.