The recruitment and selection process can be trying, especially with all of the new challenges facing the recruitment industry. From tight deadlines to finding qualified candidates who are also the right cultural fit for your company, recruiters face a variety of challenges on a daily basis. Although conducting an effective recruitment process can sometimes seem like an unattainable goal, there are a few solutions that may be able to help resolve your recruiting woes. Keep reading to find out about some of the most common challenges that even the most effective recruiters encounter and how to overcome them.
Connecting with Candidates
One of the biggest recruitment challenges that employers face is competition with other companies for the same candidate. Many of the top candidates you'd want to consider hiring are also fielding offers from other companies—after all, everyone wants the best of the best. After assessing the candidate and deciding that they're a frontrunner, there are a few recruiting solutions that you can employ to increase your chances.
Solution
The interview is often a deciding factor for candidates who are considering multiple offers at once. As such, effective recruiters should make the interview a two-way conversation rather than an interrogation and allow the candidate to get all of their questions answered, as well as ask any questions they may have for you.
Allowing them to meet with a senior team leader will also help your case. Research shows that candidates appreciate meeting with a company's senior leadership, even if only briefly. Overall, make the interview a comfortable, enjoyable experience for the candidate, but also try not to oversell your workplace.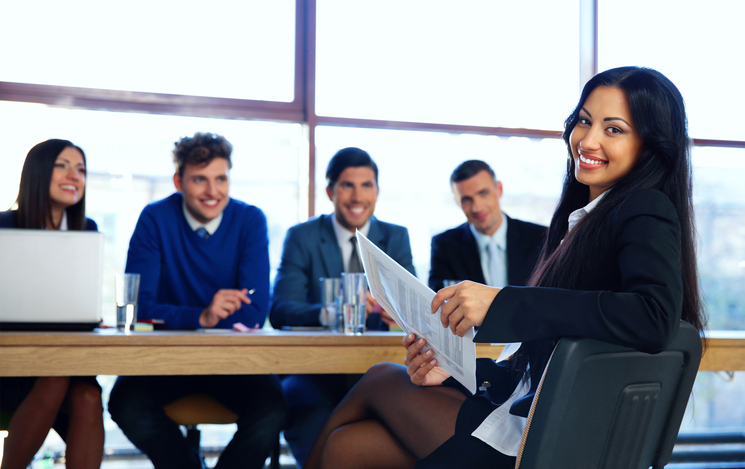 Finding Qualified Candidates
Another challenge that's frequently encountered during the recruitment process is finding applicants that have the necessary skills for the role. Depending on the specific needs of your business, it can be difficult to find a qualified candidate who's also the right fit. Although you'll always get a variety of application, some qualified and some not, there are a few recruitment methods that you can use to find that highly skilled employee you're searching for.
Solution
The most basic recruiting solution to help you attract qualified applicants is to write accurate and succinct job listings. This may seem like a basic point that doesn't need to be addressed, but the art of writing an effective job posting isn't to be taken lightly. Creating a posting that's easy to understand, not too long, and lists the main responsibilities of the role can improve your results more than you may realize.
Effective recruiters should also work to make the process of applying easy and fairly quick. When individuals are required to list their entire employment histories, educational backgrounds, and complete a survey, chances are you'll lose qualified candidates before you even have a chance to meet them.
Maintaining relationships with candidates who may have interviewed for another position is another great way to find qualified applicants easily and quickly. Since you've already met and have an idea of who they are, you'll already know whether the candidate is a cultural fit for your company, making the process that much faster.
Recruitment Process Outsourcing
This is only the tip of the iceberg when it comes to the daily challenges that recruiters face. With all of the responsibilities and the time that it takes to effectively recruit successful candidates, you may want to think about outsourcing the recruitment process. There are a myriad of benefits that come with outsourcing your recruitment process, such as reduced recruiting costs, consistent recruit-to-hire process, and increased candidate quality. By hiring an external agency to handle all of the recruitment responsibilities for you, you'll be able to enjoy a high-quality staff without the stress.
Resolve Recruit is a leading recruitment agency in the GTA. Providing staffing solutions to top businesses since 1999, you can trust us to find the best-suited candidates for your company. Whether you're looking for a direct hire, temporary hire, or executive talent, Resolve Recruit can help you. Contact us today to get today to begin your employee hunt!