There are a number of events, both expected and not, that can cause your business to suddenly need more employees in the short term. Seasonal peaks, special projects or expansions, and multiple employees falling ill at once are examples of what can cause a need for short-term hiring. Attempting to handle the extra demand with existing staff can result in costly overtime pay and risk taking people away from their own tasks. One of the most effective ways to manage these needs without disrupting existing workflow is to hire temporary workers. This ensures that you get the extra manpower necessary while still ensuring you can scale down properly once the disruption passes.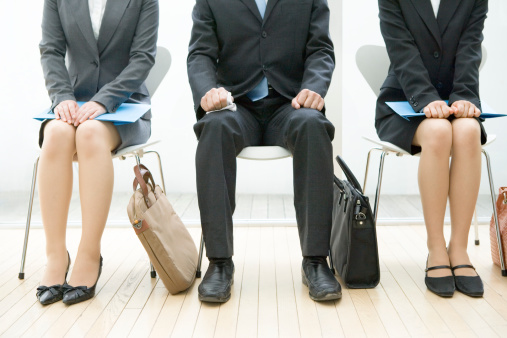 Benefits of a Staffing Agency
Using a staffing agency to fill your temporary jobs has numerous advantages over attempting to do so yourself. The most direct benefit is that a staffing agency affords an extra filter on potential applicants. When advertising positions yourself, you will regularly get applicants who are either not looking for temporary work or are ill-suited for the job. Staffing agencies serve as gatekeepers and will only contact job seekers who specify that they are able to perform temporary jobs. Agencies also filter candidates based on experience and qualifications, removing the need to sift through a pile of resumes for the best candidates to interview.
Temporary workers are easily scalable. If your needs change and you end up requiring more employees than expected, it takes minimal effort to ask your staffing agency to set up another posting. Extra advertising may not even be needed, as job agencies regularly have pools of applicants already on hand to select from. Successful staffing agencies will be able to perfectly match qualifications to the needs of your positions and supply you with candidates that fit the job like a glove.
How to Tell If You Need Temporary Workers
Not every boost in workplace activity necessarily mandates extra hands. Here are a few things to ask yourself that can help narrow down whether or not you need temporary help.
Is your business seasonal? Does it have "peak" periods where much of your year's profit is made?
Do employees have to regularly work overtime to meet demands of peak periods?
Are deliveries being performed on schedule?
Are your workers regularly left scrambling by rush jobs?
Do employee vacations interfere with peak activity?
Are there any upcoming events that would cause a vacancy of a key position?
Do your existing employees feel extra hands would help?
Resolve Recruit, Inc. is one of the leading employment agencies in the Mississauga, Brampton, and Toronto areas. We match skilled workers with a variety of businesses for both temporary and direct-hire positions. Learn more by contacting us at sales@resolverecruit.com or call (905) 568-8500.