The new year has arrived and by now your full staff should be back from their vacations. The start of 2017 is a great time to assess your business's goals and needs and to begin finding talented employees to accomplish them. Certain trends are expected to appear among Canada's staffing and recruiting industry in 2017 that should be harnessed in order to spur growth for staffing among firms.
Employer Branding Will Matter
Although it is true that if you have a job posting you will inevitably get applicants, finding talented employees will require a proper employer branding strategy in 2017. The reason for the importance of employer branding should be easy to understand. The most talented, experienced, and qualified candidates are also going to be more selective with which companies they apply to. You may offer a position with work they can excel at and enjoy, but your identity as a company will also be scrutinized. Just as consumer brands earn appeal by selling themselves as fun or sexy, employer brands can establish themselves as creatively energized, vibrant, casual, driven, and collaborative. Being able to pitch applicants with a cohesive message about your mission, vision, and values can go a long way to drawing in higher talent.
Take Advantage of Recruiting Industry Events
HR and employee recruitment strategies are always evolving in response to workforce trends and technological developments. Recruitment agencies often host events where they and their fellows in the staffing and recruitment industry can share insights and showcase new ideas and innovations. Take some time and attend a recruiting event in Toronto and you will be able to benefit from this pooled knowledge and even make your own contributions.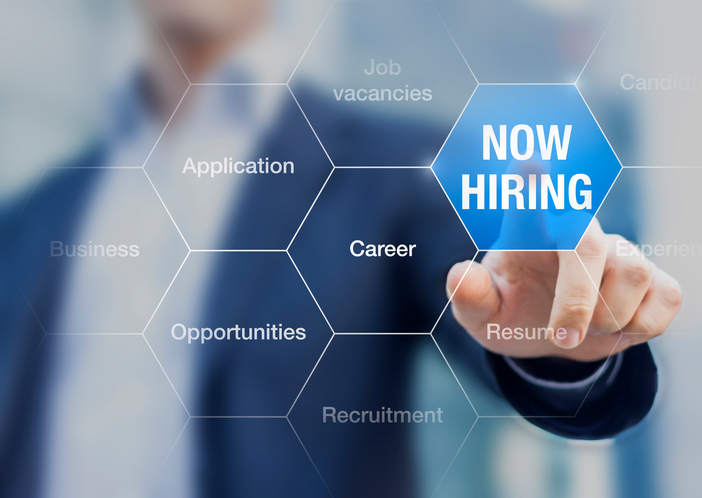 Be Mindful of Social Recruiting Trends
When talking about social recruitment trends in 2017, note that this doesn't just mean posting job openings on the corporate Facebook page. Shifts in digital marketing trends mean that candidates will increasingly be looking to social media as ways of reaching out to potential employers or recruiters with questions or concerns. This can happen at any point of the hiring process—before, during, or after—so any social media recruiting strategy will need to take this into account in order to help bridge the gap.
More Reasons to Outsource Recruiting
Recruitment process outsourcing (RPO) has several benefits that will become increasingly valuable in 2017. Using RPO for staffing allows you to tap into Canada's established recruitment industry in a way that can save time and money over more go-it-alone approaches. By allowing focused recruiting agencies to handle much of the applicant screening and evaluation, you can devote more time and resources to other core business activities while being confident in the knowledge that you will be delivered qualified candidates to assess and potentially hire.
Resolve Recruit is one of the leading employment agencies in the Mississauga, Brampton, and Toronto areas. We match skilled workers with employers across a variety of industries, with an emphasis on bilingual talent. Learn more by contacting us at sales@resolverecruit.com or call (905) 568-8500.