COVID-19 has indisputably impacted every aspect of life as we know it to varying degrees. While the economy is currently in recovery mode, there's still a lot of work to be done to bring it back into the black. Many industries have certainly suffered unprecedented losses with the unemployment rate at an all-time high at the height of the pandemic, but it hasn't been all bad. 
The one silver lining amongst all of this is that the pandemic has created a different type of futuristic job market that allows workers to realize their full range of potential and showcase a level of strength many of them didn't know they had—the power of ingenuity when faced with unfathomable adversity.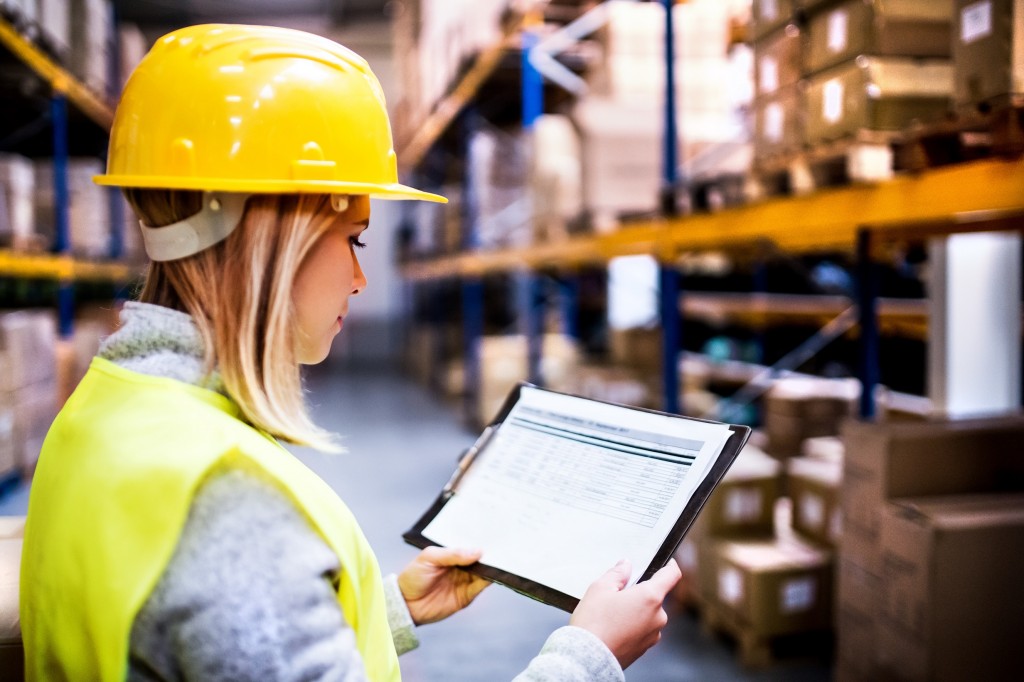 Companies have been forced to adjust account for changing and uncertain circumstances, including those in the warehouse and logistics industry.
Lockdowns, stay-at-home orders, and social and physical distancing protocols have led to a massive influx of people ordering their basic essentials (and even a few non-essential items) online. As a result, certain companies like warehouses and distribution centers have been busier than ever, despite being massively understaffed. 
These types of jobs have seen considerable growth over the course of the pandemic and it's expected that warehouse jobs will become even more widespread in 2021.
Warehouse Jobs Rank as Some of the Top Jobs for 2021
Changes in Business Processes Due to COVID-19
During the pandemic, the employment rate in Canada took a massive nosedive. Work opportunities across various sectors were scarce and so many Canadians took matters into their own hands by looking for new employment opportunities. Plus, many established brick-and-mortar businesses were forced to alter their business models and move into or solely focus on the digital space. Hence, there was a greater need for more warehouse workers to do order fulfillment
Increasing Demand for At-Home Workers
Stringent lockdowns and stay-at-home orders also forced those who are capable of working from home to do so until it's safe to open the economy back up. Employees with certain transferrable skillsets, such as travel agents and customer service representatives, have a great advantage. The skills acquired for this type of work can be applied to pretty much any position that doesn't necessarily require working in an office.
Warehouse Recruitment Tips: How to Hire and Retain Warehouse Talent
Warehouse operational costs are extremely high. As with any industry, one of the biggest expenditures is the cost of hiring and training new employees. High turnaround rates can drive that cost up even more.
If you already have excellent warehouse workers in your midst, then you should do everything in your power to hold onto them as long as possible. Offer them incentives that improve their job satisfaction and encourage them to be more productive on the job.
Here are some excellent warehouse recruitment and retention tips that are guaranteed to help you attract and retain top industry talent.
Maintain Health and Safety Standards
From working with material-handling equipment to inventory management, warehouse jobs are incredibly labour-intensive and exhausting. To keep warehouse workers safe at all times and minimize the risk of hazards, it's important to establish and implement strict health and safety standards at every turn. Start by initiating ongoing health and safety training programs and provide your workers with all of the additional supplies and support they need to do their jobs safely and efficiently at all times.
Promote Career Advancement Programs
The majority of warehouse workers are baby boomers and many of them are slowly aging out of the job market, leaving behind a massive employment gap. Unfortunately, Millennials aren't eager to quickly fill that gap. Many of them are more enticed by high-paying office jobs rather than manual labour for fear of their jobs being taken over by automation.
While automation is certainly an innovative warehouse management tool, machine learning isn't quite advanced enough to fully take over human jobs. Supply chains still need live people to oversee and take on specific roles. It's up to warehouse managers to attract fresh talent by promoting high-status career advancement programs and opportunities to younger generations.
Offer a Full Benefits Package
Go beyond the basics and offer comprehensive and affordable benefits for all of your warehouse employees. This will help you stay competitive and deter employees from looking for employment elsewhere. Employees who are happy with their work life are more likely to stay and perform better. Show your employees how much you value their hard work and talents by rewarding them with a plethora of great benefits package options so that they can choose the one that's the most fitting for their needs and budget.
Hire a Warehouse Recruitment and Employment Agency in Toronto
As far as warehousing agencies go, Resolve Recruit Inc. is considered to be one of the best in Toronto. We've helped countless employers and employees meet their perfect matches across the GTA. Our skilled and experienced warehouse staffing agents know the ins and outs of the supply chain industry in Canada. We can help employers craft well-written job postings that highlight the skills and experience level they're looking for to attract the right potential candidates. Contact us today to learn more about our warehouse recruitment services.