Canada is an extremely diverse country that is home to a great deal of different languages. About 20% of the population speaks a language at home other than English or French, which means that there are over six million people who are most comfortable interacting in a language other than the nation's official tongues. Due to this level of diversity, any bilingual job seeker will find that their skills are in high demand. Multilingual agents and bilingual candidates can add communications depth and breadth to a company that is difficult to impossible to instill on its own. Consequently, bilingual speakers will find that the following industries can offer them additional opportunities.
Financial Industries
From bank tellers to insurance company agents, bilingual candidates can find many opportunities in the finance industry in which their skills are a dramatic asset. Large financial institutions and banks increasingly do business across borders, which makes being able to communicate and coordinate easily with foreign counterparts important for deals, sales, contracts, and more. On a more community-based level, financial services such as loans and credit can be confusing to outsiders, especially if they are not native speakers of English or French. Being able to offer explanations and guidance in a person's preferred tongue allows you to better educate them on financial options and planning.
Healthcare
Anyone can be sick or injured and the healthcare industry has a very clear need for multilingual workers, so it always has bilingual jobs that need to be filled. It is worth noting that you do not necessarily have to have a medical degree or be a doctor or nurse in order to find work plying your linguistic skills in a healthcare setting. Many research or administrative roles will welcome workers who can speak multiple languages and departments regularly seek out "medical translators" who can help explain important information to patients.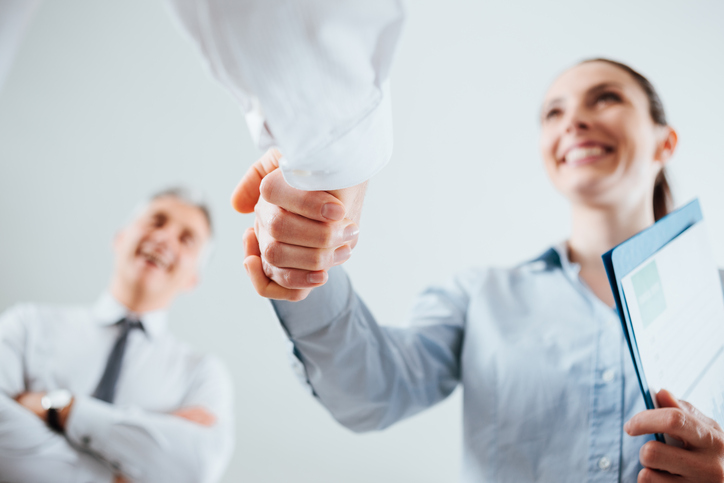 Travel
The travel industry, by its very nature, sees people from all around the world in one capacity or another. Even a front-desk representative with bilingual abilities will find that more doors open up to them. Bilingual candidates in the travel industry are sought after for everything from hotel staff to airline stewards and stewardesses. In a related note, the tourism industry is also highly receptive to bilingual candidates since event small hiccups in communication can have large impacts in a visitor's experience.
Call Centres or Customer Service
Bilingual call centre agents are in perpetual demand because companies need to be able to effectively communicate with all segments of the population. Anyone and everyone can call in with a complaint, question, problem, or to sign up for a service or make a purchase, so being able to match a caller's preferred language with the right bilingual employee is a significant asset.
Sales and Marketing
Businesses generally strive to reach as many potential customers as they can; this means being able to communicate properly and effectively. In sales and marketing positions, bilingual agents are valued not just for their communications skills but also for the increased understanding of other cultures that they can bring to the table. As companies expand, the largest retail companies are commonly found opening branches around the world and each one is a potential door for a bilingual candidate to walk through.
Resolve Recruit is one of the leading employment agencies in the Mississauga, Brampton, and Toronto areas. We match skilled workers with employers across a variety of industries, with an emphasis on bilingual talent. Learn more by contacting us by e-mail at sales@resolverecruit.com or call (905) 568-8500.