Every recruiter understands how tedious it can be to constantly be interviewing and hiring new candidates, especially when their interview process is less than efficient. The process of candidate selection alone can be time consuming—especially when there's a high volume of applicants. Between the candidate evaluation process and the actual job interview process, it can be easy to lose sight of the big picture. What do you do when recruitment becomes overwhelming and starts to feel exceedingly inefficient? Revamp and streamline your hiring process! They may sound like a lot of work in the beginning, but it'll save you a ton of time once you put your new hiring process into action.
Understand and Define the Role
The first step in streamlining your job interview process is to accurately and thoroughly define the job role. When creating job postings, it's important to list all the qualifications and preferences you have; while you want to attract a decent number of candidates, you want to attract mainly those who are actually qualified for the job. By making your job posting detailed and specific, you'll be able to weed out those who lack central requirements. However, while accurately describing the role, you also want to try and keep the posting short and sweet to make sure candidates don't get bored and stop reading.
Decide the Process of Evaluating Candidates
Prioritize what qualifications and qualities take precedent over others. Evaluating candidates using the same system will help you assess which ones you should call for an interview more efficiently. When weighing the pros and cons of each applicant, it can get confusing if you don't have a ranking system in place. Using the same candidate evaluation process to judge each individual based on their qualifications will make the process of candidate selection much easier.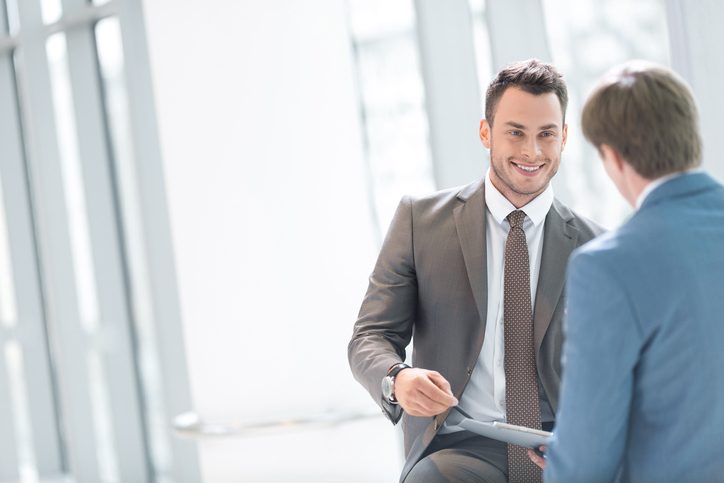 Design the Final Interview Plan
The next step in streamlining your job interview process is designing the interview plan for employers. This is a similar step to deciding the process of evaluating candidates; the main goal is to design a standard interview plan that can be used to score applicants on the same scale, and regardless of who's conducting the interview. From assessing cultural fit to learning about personal values and their educational background, all candidates should be assessed on a level playing field.
Maximize Interactions during the Interview Process
During the interview process, it's a good idea to have your candidate meet with multiple people on the team, including recruiters, the HR manager, and the team lead of whichever department they'll join. The more people who interact with them, the better understanding you'll be able to get of their personality. You want to make sure that their job interview assessment ensures that they're not only qualified for the position, but that they'll fit in to the work environment and be able to bond with other employees.
When you maximise interactions with the applicant during the interview process, you'll be able to get a better idea of what they're looking for, and if your workplace can offer that to them. By doing this, you can select candidates you believe will strive within your company and prevent short-term hires that result in your having to repeat this entire process again.
Recruiting quality employees is no easy feat, especially when you've got an entire company to manage. Let Resolve Recruit help you find high-quality candidates that'll best suit your needs. Serving the GTA since 1999, you're guaranteed to find a job with our employment agency near you. we've built solid partnerships with clients and job seekers alike. Contact us today to take advantage of our full-service recruitment firm and find your next star employee.