Seeking out the ideal candidate for your company is becoming increasingly competitive, especially when the position requires a specific skillset. Oftentimes, companies will attract desirable candidates but fail to hold their interest as the job application process continues. When employers have an excessive hiring process checklist to go through, many applicants will decide that it's against their best interests to continue on with the exhaustive recruitment process. Reducing your job application process timeline by having a simple job application and maintaining interview efficiency are both great strategies to keep the attention of an applicant you're interested in.
Keep the Application Process Simple
A major deterrent for job applicants is the application itself. Remember when you were looking for a job, and would hand your resume in only to be asked to fill out a form with the exact same information? Yeah, applicants still aren't a fan of that process. Going through a stack of identically formatted applications may be much easier for you, but try to make these forms as brief as possible. Get a general idea of the candidate's skills and experience from these standard applications, and then refer to their resume for more details if they pique your interest.
Respond to Candidates Promptly
Be sure to respond to any inquires and follow up with your job applicant promptly. They may be fielding other offers, so replying to them on time will ensure that they know you're interested in them, too. Consistent engagement is an integral part of holding candidates' attention—the general rule of thumb is to not keep them waiting longer than 24 to 48 hours for a response. This will make them not only feel valued, but will present your company as a professional establishment with good business practices, which will only further entice them to want to accept your offer.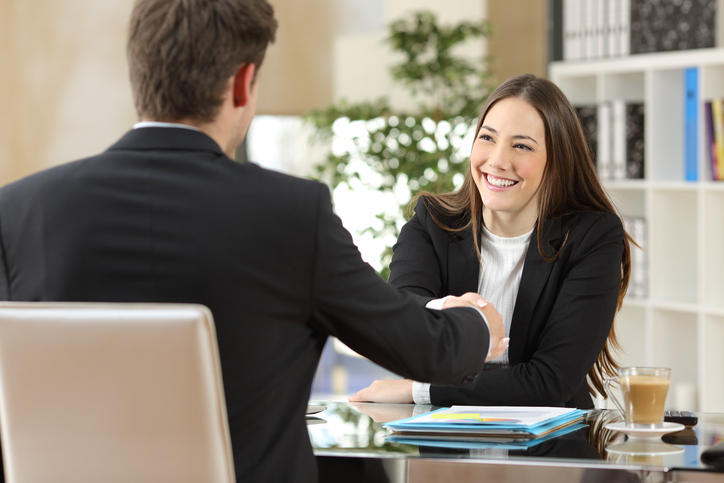 Have an Open Conversation with Them
It's extremely important to remember to keep the interview from being completely one-sided. More often than not, candidates would love the opportunity to ask you, their potential future employer, a few questions about the position and your company as a whole. It's easy to slip into the habit of only questioning the applicant and not giving them the opportunity to send a couple questions your way; however, remembering to do this and giving them value-added information and will present your company as an open, friendly, and hospitable employment option. Quality candidates will respond better to this interview format, and you may even find that you'll be able to get more insight into their personality this way.
If your hiring process is inefficient, get help from professionals like those at Resolve Recruit Inc. We can run your full cycle recruitment and find the best suited candidate for your needs. With our years of experience and extensive base of current job seekers, you won't have to worry about finding the right fit. Our thorough yet efficient process with guarantee we find the right applicant for you, no matter the position. To take advantage of our expert recruiters and improve your hiring process, contact us today.