Administrative staff are often undervalued and taken for granted, but when you don't have an efficient administrative department, you'll quickly realize how integral their role is. How smoothly and efficiently your business runs, is largely dependent on decisions you make when it comes to administrative staff recruitment—they'll be in charge of paperwork, and have other responsibilities that are vital in running a successful business. Staffing your administrative department is an important job, so how can you ensure you make the right decision? Doing things like posting an effective job description, assessing soft skills, and collecting candidate feedback are all techniques you should employ when dealing with administrative staffing in Mississauga.
Write an Effective Job Description
Writing an effective job description is the first step to hiring great administrative staff. Detailing the responsibilities and required daily duties will help applicants completely understand the role before applying. Being explicit in what you expect from your ideal candidate will sift out those who feel they're unqualified, and will leave you with fewer applications to go through when deciding who to interview. Going one step further and hiring an administrative staffing agency to do the legwork for you will make your hiring process even easier.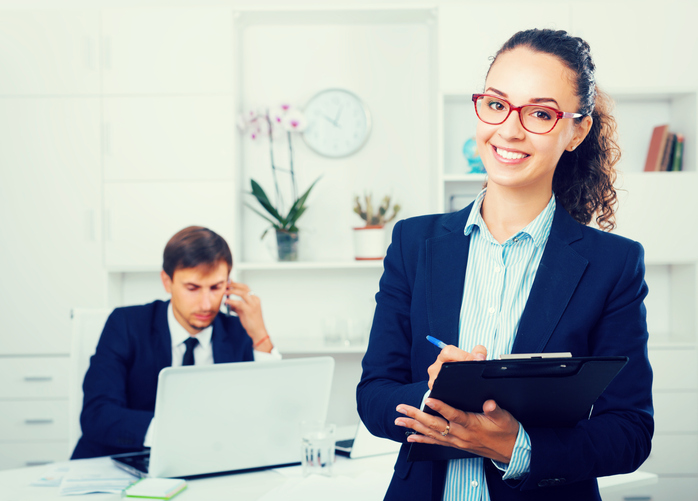 Ask Your Professional Contacts to Refer Candidates
Remember those contacts you made at your last networking event? Don't be afraid to use them! Asking your professional connections for referrals for good administrative employees will almost guarantee that you'll be able to bring in some qualified candidates. Keeping professional contacts and having good relationships with other companies is important, so it's unlikely they'll refer a not-so-great applicant. Establishing things like employee referral programs is another great way to bring in quality applicants—it'll encourage current employees to use their own contacts to search for candidates, and won't refer anyone they aren't certain will reflect well on them.
Ask Applicants How They Handle Difficult Situations
This is especially important if you're looking for someone who'll be dealing with people at a front desk. Receptionists should be vetted on how well they're able to handle difficult customers or visitors, because they're bound to run into one or two throughout the course of their career. They'll be the face of your company for whoever walks in the front door, so you'll need to be absolutely sure they can handle difficult situations with grace and discretion.
Check Their References
Some companies request references just as a formality, but it's imperative that you actually check them. Hiring an employee is a costly process, and you want to make sure that you select someone that will suit your needs, and stick around as long as you need them to. Contacting references and asking about the employment history of potential staff members will help you weed out those whose character may not be a good fit, or make a tough decision between two applicants.
Partner with an Administrative Staffing Agency
If you're looking to reinforce your current administrative staff with some more help, your best bet is to contact Resolve Recruit Inc. Providing administrative staffing services to Mississauga and the surrounding area, we ensure local businesses and corporations are able to function smoothly. As we've mentioned, an efficient admin team is vital in helping keep your business running smoothly. Stop wasting time searching for the perfect addition to your company, and let us find them for you! We'll use your own professional contacts and extensive candidate database to find you the perfect administrative employee. Contact us today for more information.