Staffing agencies are a valuable resource for any employer. They provide an effective, professional channel for finding talented and skilled workers for a variety of positions and can serve as a central and organized point for your recruitment efforts. Not all recruitment agencies are the same, though. Each agency has its own areas of specialty, approaches to finding candidates, screening methods, and other differences that affect how well they can meet your needs. Here are some useful tips to keep in mind so that you can be confident your choice of employment agency will be the best match for your hiring goals.
Determine Your Staffing Needs
Are you looking to fill short- or long-term positions? Are these permanent job placements, contract work, temporary-to-hire positions, or some combination thereof? Are you after executive- or management-level hires or are you trying to fill entry-level positions? Questions like these, as well as more direct matters like skill sets, industries, and operations, are important for finding the right agency. Staffing agencies tend to specialize in certain sectors and will have contacts and resources better arranged to find workers within their given area of expertise. One agency might be more useful for bilingual recruitment while another might work better for companies looking to fill managerial positions, and so on. By identifying as many of your needs in hiring as you can, finding a match between your goals and a recruitment firm's specialty will be much easier.
Gather Information
Learn more about your prospective recruitment company and get an idea of how well they might work out. Ask about the turnover and retention rates of their applicants, and also be sure to get some references so you can talk to other businesses that have used their services. Speak to other businesses in your area or field who may have engaged the firm's services and learn about their experiences. Word of mouth is very powerful in matters like these and past client experiences can be a useful indicator of what you can expect in terms of treatment and results. Also check out the firm's web site and see how informative it is. Do you see testimonials, professionalism, and signs of the company being the informed experts they present themselves as?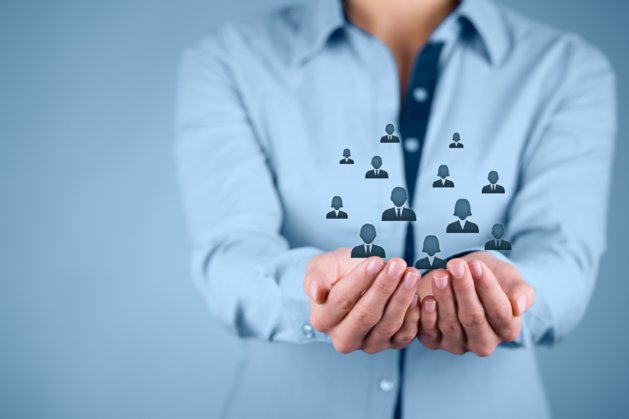 Make Sure They Understand Your Needs
You are likely going to be looking for a variety of traits and skills when hiring someone, but not all of these elements will be weighted equally. For example, skills in a certain computer program might be desirable but not needed for the position's primary duties. Alternatively, that program in question might be integral to the position's function and you can't consider any candidates without proficiency. Some professional licensing might be preferred but not mandatory while other certifications could be mandatory in order to comply with regulation or law. Make sure your potential staffing agency will work with you to understand your needs and the duties that the employee will be called on to perform. This will help ensure that what the recruiters think you want will actually match what you need.
Ask about Screening Tests
Different employment agencies use different methods to screen applicants before sending potential candidates to their clients. This allows for a great deal of variance, which you will need to investigate as part of your decision-making. What kind of skills tests do they use? Are pre-interviews done? If so, are they in person or over the phone? Do they conduct background checks? What kind of criteria do they use to evaluate how well someone performs, and what threshold do they consider acceptable for passing? The answers to these sorts of questions will give you more insight into how your candidate agencies evaluate applicants and prevent confusion from differences in assumptions and expectations.
Use Resolve Recruit for Your Recruitment Agency in Toronto, Mississauga, or Brampton
Resolve Recruit is one of the leading employment agencies in the Mississauga, Brampton, and Toronto areas. We match skilled workers with employers across a variety of industries, with an emphasis on bilingual talent. Learn more by contacting us by email at sales@resolverecruit.com or call (905) 568-8500.