All recruitment agencies provide the same basic service—matching employers with potential employees. How they go about this, however, can vary wildly from one agency to the next. Depending on industry, position sought, and geography, some employment agencies will be more suitable for your needs than others regardless of whether you're an employer or an employee. Here are some tips to make sure you find the best match for your needs.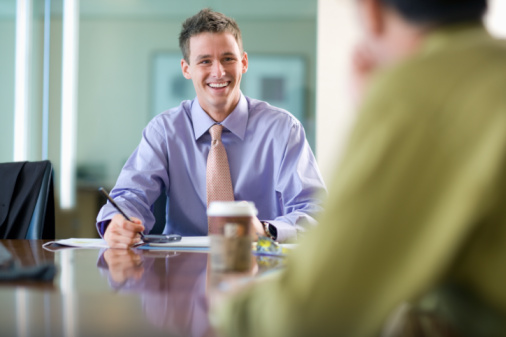 Match Specializations
Whether as a result of deliberate choice or simply how placements work out, some employment agencies trend toward specific types of employment. Bilingual workers, executive searches, administrative, or accounting positions, for instance, can be more easily obtained from some agencies than others. This also includes types of employment like temporary or full-time work. Having said that, a good employment agency will be able to match applicants to jobs regardless of industry, demographic, or duration. Few hard or soft skills, after all, are only useful within a single niche.
Consider the Communication Between Parties
When a recruitment agency worker tells a candidate about a possible job opening, how they describe the position can be very important. An agent who only provides a rough outline of the position likely doesn't know much about either the company or the job in question. This means there is a higher likelihood of there being job or qualification mismatches. Take a writer, for example, who specializes in marketing copy for the tourism industry. It benefits no one if this person is recommended for a technical writing position, as that requires a very different skill set. Making sure that a certain level of knowledge and prudence exists on the part of a recruiter prevents everyone involved from wasting time.
Learn How/When References Are Checked
Understanding what kind of reference checks are performed and when can also be useful. Some job agencies perform preliminary reference checks, but it is more common for them to be done at a later stage after an employer and applicant have expressed interest in each other. Generally speaking, there are two main types of reference checks that an employment agency will perform. The first is the reference list, which are the people the applicant provides themselves. The second is where past employers are contacted for their opinion about the applicant and how they were as an employee. Understanding an agency's policies on reference checks lets you know what to expect and how to better prepare.
Do Your Research
Talking to people who have used a specific employment agency before can give you an idea of both how they operate and how well they are at matching applicants. Among industries, some recruitment agencies have better reputations than others. So learning about past experiences shouldn't be too difficult, especially if employers consult other nearby businesses. For applicants, it may not be as easy to find friends or family members who have used an employment agency. Instead, they can try researching—or asking about—an agency's history and success rate.
Resolve Recruit, Inc. is one of the leading employment agencies in the Mississauga and Toronto areas. We match skilled workers with a variety of businesses for both temporary and direct-hire positions. Find out how we can help you streamline and optimize the employment process—our knowledgeable staff will help you find the job that best suits your skills and needs. For more details, contact us at sales@resolverecruit.com or call (905) 568-8500.