With so much activity in the world of e-commerce and client fulfillment, it's no surprise that there are a lot of job opportunities in the distribution industry. Some roles are fairly entry level, while others are for more senior level positions, such as for distribution center managers.
If you already have a distribution center job and wish to grow your career within the industry, working with a recruitment agency in Toronto can help you find lucrative career opportunities and help you find the perfect distribution center manager job.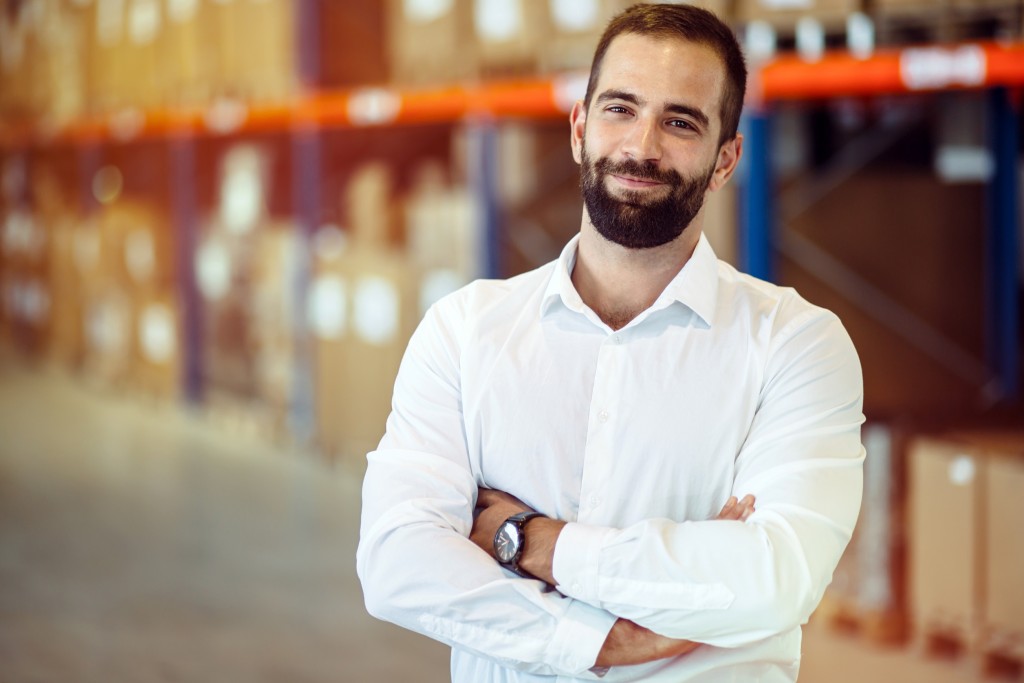 Do you have what it takes to become a distribution center manager? Read on to learn about the role and responsibilities of a distribution center manager.
Roles and Responsibilities of Distribution Center Managers
There are numerous distribution center manager duties, but the key ones are:
Purchasing
Distribution centers, often referred to as warehouses, need stock. Tons of it. The distribution center manager has to make sure product numbers are maintained and regular purchasing of stock is done.
Supply Chain Management
Along with doing purchasing, the management of the supply chain is a key role. If products don't get to where they are supposed to go, you have to be ready to troubleshoot. Tracking inventory to both your site and then to clients is a big part of the job, and you have to be savvy with inventory and tracking software.
Supplier Relations
Whereas many entry level distribution jobs require employees to work closely with equipment and products, the managerial roles involve people skills as well. You have to be ready to deal with suppliers, make sure they received payments, chase them if things aren't properly delivered, and resolve personal conflicts that arise, amongst other roles.
Review Incoming and Outgoing Shipments
Organization of your space and noting what goes in and out of the warehouse is crucial. Shipments coming in that you've purchased have to be inspected, met with regulatory standards, and stored properly. When someone shows up to take orders out, those instances have to be recorded as being shipped and under the correct conditions.
Oversee Daily Operations of Team Members
As a manager, you are the main point of contact and must oversee a team of warehouse workers. You have to really be ready to manage a large group of people, all with different backgrounds and skillsets, that require your attention at times you don't want to give it. Knowing this and getting organized to handle whatever team issue that might arise can get you in the right mindset.
Prepare Budgets and Manage Expenses
Once you get into the job, you'll get a sense of costs and what needs to be paid for, what to get or deliver from accounting, and how much financing to demand for your team. This will give you the job of preparing budgets for work terms, be they quarterly or annually, and keep tabs on how much is spent.
Required Key Skills of Distribution Center Managers
Don't let these key responsibilities of distribution center management jobs scare you. They're challenging but they can be anticipated with having some key skills under your belt:
Procedures
Wherever you're seeking work in distribution, get the procedures down. So many think that one warehouse is the same as another, but this isn't the case. Each one has their own style of working and often under different requirements based on what inventory they carry, what regional jurisdictions they are under, and who their partners are.
Customer Service
Even if you don't consider yourself a "strong people person", you have to have the savvy to deal with the public. Clients have questions or concerns, as do suppliers or third-party associates. Calm, level-headed diplomacy and the foreknowledge in customer service is an absolute must-have.
Warehouse Operations
You might have some experience working in distribution centers and that's great. But getting some demonstration or even having some education on how distribution warehouses operate in terms of technological or personnel aspects never hurts to get under one's belt.
Inventory Control
Knowing what your warehouse carries inventory-wise, how it needs to be stored, and knowing what tools or bigger warehouse vehicles are needed to handle it all is part of the manager job description. The items you stock are what the clients want and hence your bread and butter, so it has to be controlled minutely.
Distribution Center Control
Going a step further, knowing how to make sure your inventory gets in and out right from your small office-within-the-warehouse is helpful to know. Part of your job is being on your feet, working with products and people under one roof, but the other is making sure you can operate distribution center duties—keeping database records up to date, getting payroll and accounting information to the right parties, and tracking your logitistics channels come into play here.
Distribution Operations
Day-to-day, you're an operational octopus. You have one hand working on a keyboard, your eyes monitoring a truck coming onsite, and training new employees once you're done. This is where frustrations unquestionalbly begin, but once you get a handle on what you have to do day-to-day, week-to-week, and beyond, then you'll get the operations of your warehouse down into a hard routine.
Contact Resolve Recruit, Inc. Today for Distribution Center Hiring
You might think you have what it takes to take on a distribution center manager role but need a foothold to get started. That's okay. Resolve Recruit, Inc. is one of the top recruitment agencies in Toronto and has the connections to get you going. As a distribution center staffing agency, we have the skills and know-how to help you actualize your distribution center manager goals. Contact us today to set up an appointment with one of our experienced recruiters.