It is common practice for staffing agencies to make use of the Internet in carrying out the recruitment goals of their clients. This is usually understood to mean things like creating postings to place on Monster or other job search web sites, but this is not the only way online options are used to aid in talent acquisition. Staffing agencies also make effective use of social media and the unique advantages it can offer any hiring effort.
Social Hiring
A recruitment firm's social media presence can be invaluable for potential employees looking for job openings. A staffing agency's Twitter feed, for instance, is often subscribed to by job seekers looking for instant notification of new openings. By including notices about your company, an agency can offer immediate access to its followers and observers. This also applies to Facebook, but with the added feature of allowing for more discussion and information.
Using Social Media to Evaluate "Fit"
There is a certain amount of applicant screening that staffing agencies will engage in. For some, this can extend to an applicant's social media presence, if any. By checking Facebook, Twitter, LinkedIn, and other social media histories, the agency can look for any red flags that might not be evident in a resume, cover letter, or interview. At the same time, looking for factors such as how well endorsed an applicant's skills are on LinkedIn can help evaluate the kind of confidence they have built in those they have interacted with in the past.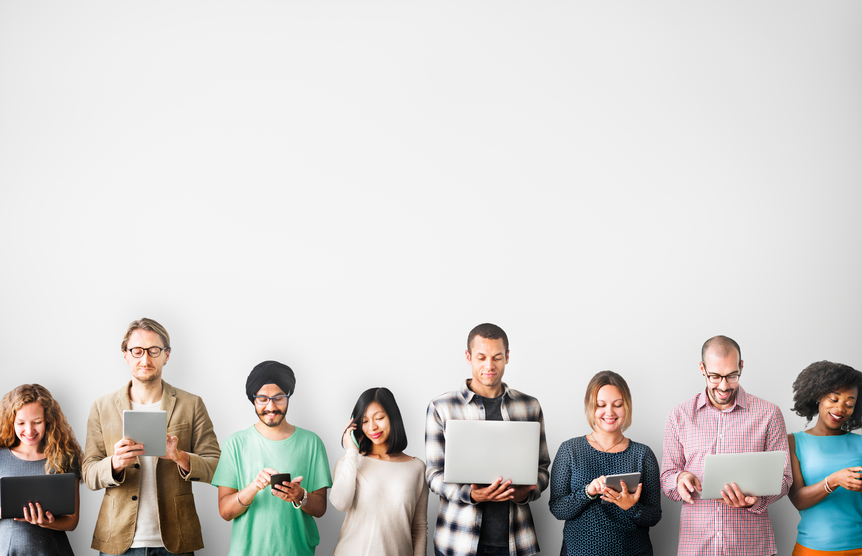 Social Media Recruiting Tips for Companies
Companies can take advantage of social media recruiting tips to enhance their appeal to high quality candidates. In fact, some of the ways social media can improve hiring are only available to your company directly.
Engage in Brand Evangelism
Letting your employees spread the word about how they feel about working for your company is an effective way to attract candidates. As employees engage with your company on social media and tweet or blog about work life on their own time, they further help emphasize the idea that your company is a desirable employer. A second upside to this type of brand evangelism is that, if your employees believe your company is a great employer, they will be more likely to mention openings to people they know—and they will put more thought into whether those people could be good contributors to the workplace.
Emphasize Your Culture
It is possible to highlight your corporate culture through social media. Share office party photos or videos on Instagram, tweet about everyday events on Twitter, and offer a blogger's thoughts on Facebook to show what kind of people you have working for you. You don't need to give the impression that your workplace is a laid-back fun-fest (and that can actually be counterproductive in some cases), but the goal should be to highlight the kind of people your employees are.
Resolve Recruit is one of the leading employment agencies in the Mississauga, Brampton, and Toronto areas. We match skilled workers with employers across a variety of industries, with an emphasis on bilingual talent. Learn more by contacting us at sales@resolverecruit.com or call (905) 568-8500.