A sales team can only succeed if it is made up of people who can thrive in a competitive environment, reach new customers, and serve as the ambassadors of their business. It is a tall order and makes finding the right candidates extremely important. For other positions, choosing someone who doesn't work out may slow things down or cause inconveniences, but making the wrong pick for a sales team member can actively cost you clients. With this in mind, here are some key pieces of advice to use when trying to build a team of competitive sales professionals.
The Two Top Traits to Look For When Selecting Salespeople
Self Management
A self-manager is someone who is personally driven and can direct themselves on their own. Since sales requires a great deal of personal initiative as team members hunt down opportunities and make first contact with prospective customers, self-management is an extremely useful skill. A good way to identify self-managers is to look for goal-oriented behaviours; these are people who base their activities around achieving a specific objective and are able to commit to carrying out those needed tasks. A certain level of introspection is also important, as the best self managers know how to evaluate their performance and are willing to seek out extra resources or help if something is truly beyond them.
Achievement-Oriented
Being achievement-oriented affects how a candidate is motivated. Their drive and ambitions revolve around things like the challenge of closing, building a service, getting recognition, and earning bonuses. The reason this trait helps is because it can give a candidate a high level of energy and a strong sense of urgency, which can then be channeled into completing the tasks necessary for reaching their goals. In essence, how achievement-oriented someone is on a sales team can give you an idea of how much of their effort and energy they are using.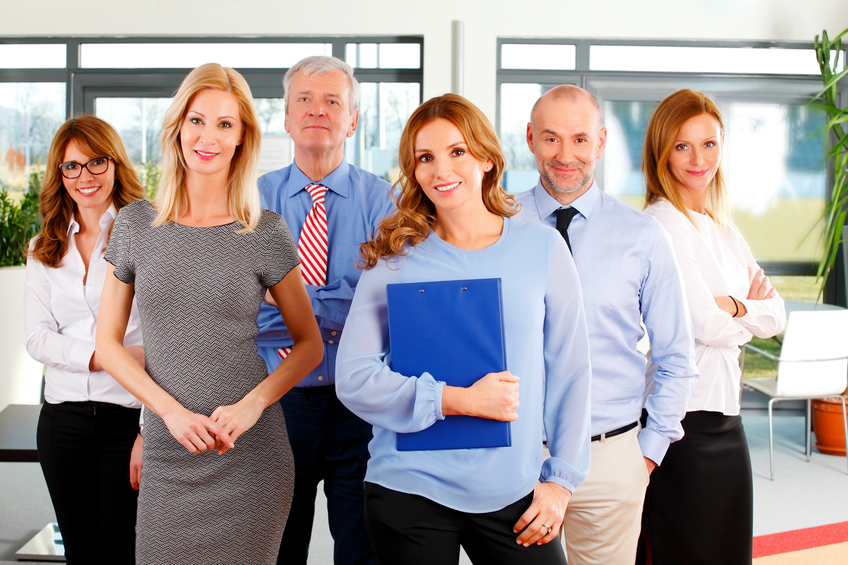 Tips for Assessing Sales Team Candidates
Sales is the type of position where personal skills can trump most experience or education requirements, depending on what is being sold. Obviously, if your business sells something complex like medical equipment, you will want candidates who have some familiarity with that field. However, generally speaking, you should place more emphasis on looking at skills rather than history. Someone who is an excellent communicator, can handle objections, self-manages well, and has a strong drive is going to be a good part of your team, regardless of their background. One way to help identify these traits is to ask interview questions about the candidates' personal accomplishments. Find out what they have achieved for themselves and how much was due to their own efforts rather than circumstance or help.
Another good idea is to test the candidate. How you do this is up to your own interviewing style, but one possibility would be to have the candidate do a mock sales call trying to pitch their past employer to you. This can give you an idea of not only how well your candidate might do as far as presentation goes, but also how much attention they pay to their employers' companies. If someone can only pitch their past place of work to you in vague, uncertain terms, then chances are they won't be able to have the level of understanding needed to respond to prospective client inquiries and objections. An alternate option might be to have them pitch your own company or something that you know they aren't likely familiar with, since it will let you see how well they can talk about something they aren't as knowledgeable about and whether or not they make promises in the pitch that can't actually be kept.
Resolve Recruit, Inc. is one of the leading employment agencies in the Mississauga, Brampton, and Toronto areas. We match skilled workers with employers across a variety of industries, with an emphasis on bilingual talent. Learn more by contacting us at sales@resolverecruit.com or call (905) 568-8500.