Temporary workers, like any other job seekers, are subject to the regular shifts that occur within the job market. Most employers fall into a form of an annual recruitment cycle with new openings and hiring decisions being made in a cyclical manner. In general, these trends can be divided into four "seasons." This is appropriate because seasonal weather does play a role in both employment availability and decision-making. Learning how this flow progresses, along with seeking an employment agency at the right time, can maximize your chance at securing temporary work.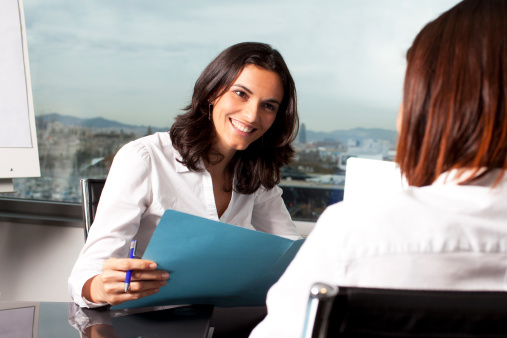 The First Season: January to March
The new year sees people coming back to the office after vacation, getting together, and planning out how the next few months will go. It's important to remember that hiring, even for a temporary position, has a large consensus component. With a major holiday period now over, all the key decision makers are on-hand to begin the hiring process. This is why January and February are big employment months. Applying early in this period often yields one of the better chances at securing a position.
The Second Season: April to June
Among businesses that depend on weather conditions, spring is when hiring begins peaking in anticipation of a summer rush. This includes areas like the construction industry, travel, tourism, and hospitality. As people begin booking time off for summer vacations, many employment agencies across Toronto will be fielding openings for temporary replacements. This rush can be a good way to get a foot in the door for specific industries or use temporary jobs as a way to network.
The Third Season: July to September
There is normally a slowed hiring period through July to the end of August as positions are filled and decision makers are not always on-hand for consensus. It's important not to be discouraged during this time, however. Slower periods mean there is less competition should a position open. Unexpected developments happen all the time, and employment agencies have access to positions both permanent and temporary across large numbers of companies. Additionally, with recruiters being less time-constrained, they can give better consideration to applicants that have nonstandard backgrounds or experience.
The Fourth Season: October to December
A flurry of holidays and end-of-year budget maneuverings make this a complicated but excellent time to look for work. Temporary work in retail and travel picks up through October and November in preparation for the Christmas season. Among other industries, there is often pressure to fill openings before the new year, providing additional incentives to hire. It's important to be aware that during December, the number of applicants looking for work tends to shrink. This reduces competition for other openings. December is not as slow a hiring month as most people believe, so staying active with an employment agency can be a great way to get noticed during this period.
Resolve Recruit, Inc. is one of the leading employment agencies in the Mississauga and Toronto areas. We match skilled workers with a variety of businesses for both temporary and direct-hire positions. For more details, contact us at sales@resolverecruit.com or call (905) 568-8500.